Do you remember your backyard when you were a Kid? Before the internet and tablets our backyard was the beginning and end of all of our adventures. There wasn't much in our backyard except a Hills Hoist to swing on, a tree for climbing, making tree houses in and hanging an old tyre swing from. We also had a vege garden in the corner; grass for a slip and slide; and a homemade barbecue. It was perfect for family get-togethers and drop ins from neighbours, ready to share a barbecued sausage and a cold drink. This is fundamentally what our Centres are all about – bringing out the best in children by bringing that 'wildhood' back with less screen time and more play time for our children. We were all born to be wild!
Why Natural Play?
Research has shown many benefits to natural play;
Children who play regularly in natural settings are sick less often. Mud, sand, water, leaves and sticks can help to stimulate a child's immune system as well as their imagination! They are also more resistant to stress, have lower incidence of behavioural disorders, anxiety and depression, and have a higher measure of self-worth. Children experience more positive feelings about each other. In fact, bullying behaviour is greatly reduced as are the symptoms of Attention Deficit Disorder after contact with nature.
Children who spend more time outside tend to be more physically active and less likely to be overweight. It helps children play in more diverse, imaginative and creative ways, and they show improved language and collaboration skills. Single use, repetitive play equipment becomes boring quickly. Natural, irregular and challenging spaces help children learn to recognise, assess and negotiate risk and build confidence and competence.
Why Our Three Centres?
At Cairns Central Childcare Centre, Smithfield Village Early Learning and Bluewater Village Early Learning – it's about the child being excited to go to day care and believing they are capable of extraordinary things. Our unique Centres are a balance between education, care, play and experiencing a 'wildhood'. We allow children to be free and to choose for themselves. They're allowed and able to resource their own play and learning and to entertain themselves.
Our team emphasise "real play" where shoes are optional and getting dirty is compulsory. And, with four sand pits, two large bike tracks, a waterpark, a large grassy area for children to run around in, a barnyard and a garden world … children can experience a 'wildhood' with us.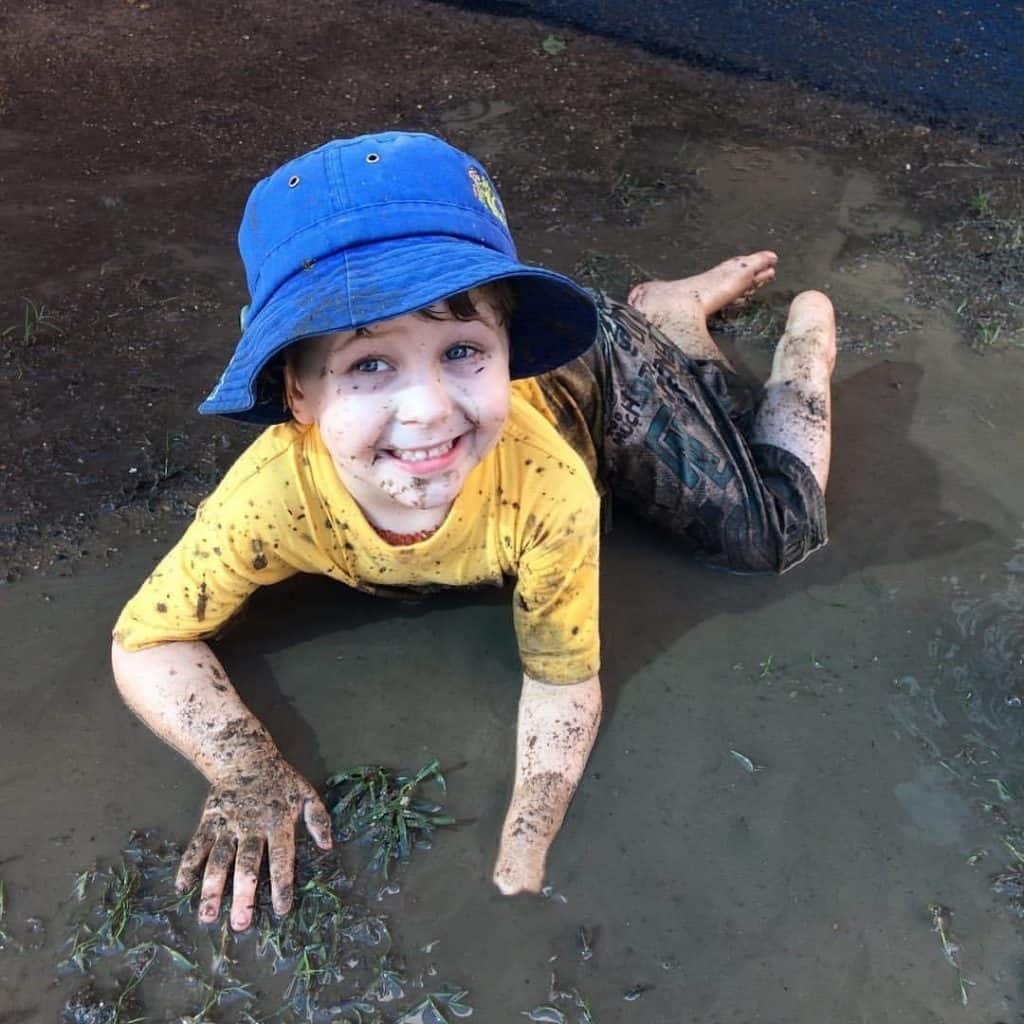 Bluewater Village Early Learning Centre 1 Maritime Way, Trinity Beach, QLD 4879 – Ph: 4229 9007
Cairns Central Childcare Centre 317 Draper St, Parramatta Park, QLD 4870 – Ph: 4041 2288
Smithfield Village Early Learning Centre Cnr O'Brien Rd & Smithfield Village Dr, Smithfield, QLD 4878 – Ph: 4057 847