For many people the great Australian dream of owning your own home seems a million miles away. But for those who dare to dabble in the actual numbers of the home loan and find out how the repayments stack up against their weekly rent may very well find there is further investigation to take place.
Most people will probably not have the 20% deposit just lying around in savings but they might be able to work towards 10% deposit as well as lean on help from a parent to get the loan (with mortgage insurance) and get in the door of the housing market. Knowing that this time your hard earned money is paying off your home instead of the rent money disappearing before your eyes is a very attractive concept.
So here you are with the green light to buy a brand new home, but where do you start? Dan Reardon from David McCoy Homes joins us in the Kenfrost Homes Corner with 4 reasons to journey down the path of custom  designing your dream home.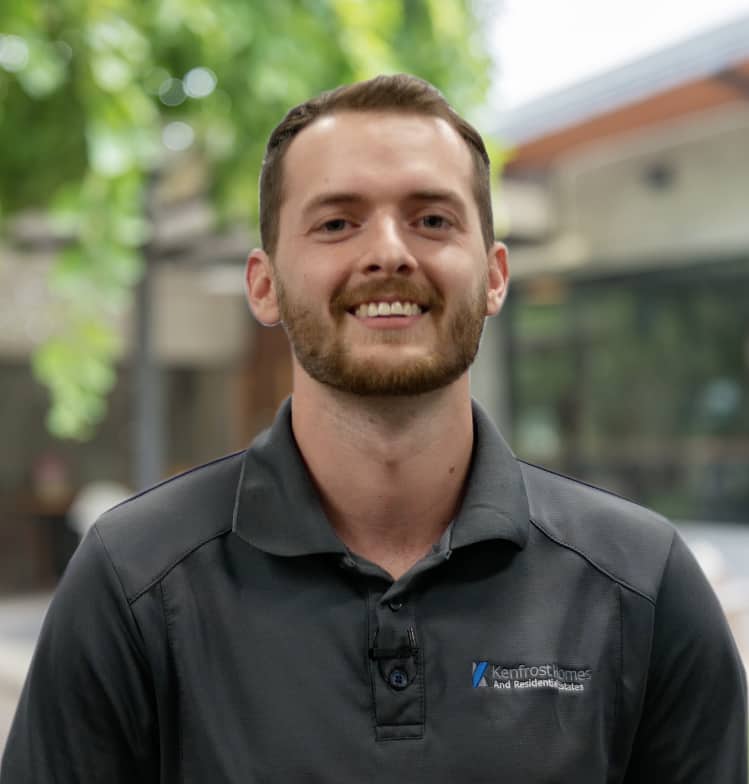 Dan Reardon from David McCoy Homes
Don't Settle for Less.
When you purchase your first home you're usually pushed into removing a lot of items on your wish list, "it's your first home, don't worry about it". What if you could get into your first property but have it just the way you wanted? I'm here to tell you it's possible, you don't need to settle for less when you can design your own home, even picking your own colours, layout and location. Stone bench tops are standard across our range, and select internal walls can removed to maximise an open plan layout, we are even seeing a rise in wall-less mudrooms adjoining the carport as a practical. Quality stainless steel appliances are standard, while fittings and finishes are a high standard but you can choose to upgrade according to your wishes.
Navigating the Build Process
The process of building can be daunting but through the use of a New Home Sales Consultant you can be guided smoothly step by step. Having gone through the process myself last year for my first home, I wanted to build something that wouldn't just be a stepping stone in my life but a home I could raise a family and enjoy for many years. The true benefit to building a home is that it is tailored your way, to suit your future. Whether its North or South, there's plenty of options and a good consultant will be with you on the journey. While the typical 9 month builds have experienced industry wide delays in the past year to be more around the 12 month build time, the communication and reassurance becomes paramount in nurturing the owners through the process.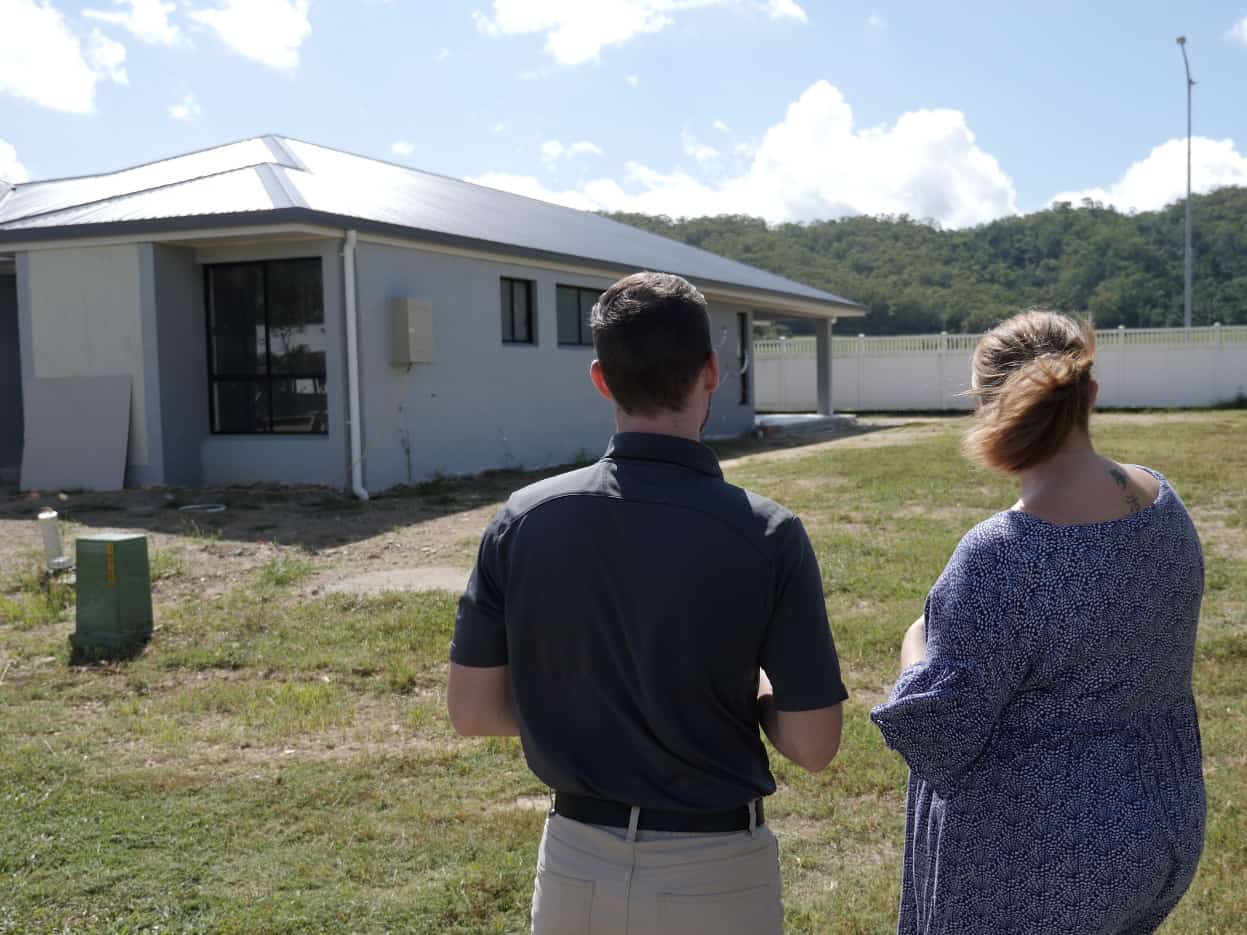 6.5 Year Maintenance Warranty for Peace of Mind
You can rest assured that you get what you want and that it is covered for maintenance with a new home warranty to protect your future. We stand by our products, but if an odd occasion should arise, the team is standing by for any issues within the bounds of the agreement.
The Handover
All the minor grievances from the long journey of a build simply fade away when the day finally arrives for receiving the keys and stepping foot onto your new porcelain tiles and into your new home that you have had a hand in designing. All the work choosing the layout, the type of kitchen and any other features finally comes to fruition and the excitement to show off your new abode to family and friends is the best feeling. Most of our clients who build with us remember having doubts in the initial discussions that their wish list could be fulfilled. But as a consultant it is a great feeling to be able to help design your dream home, find solutions and follow through to the end and deliver on a build with a striking look!