Looking for experiences for your little one? Check out these baby and toddler friendly activities, lessons, and services in Cairns. There's plenty of things to do in Cairns that are not only super fun, but will aid their development too. 
Tiny Tots – Inflatable Kingdom at Cairns Indoor Sports
Tiny Tots is on every weekday of the school term 9.00am until 12 midday, every weekend 9.00am until 4.00pm and every day of the school holidays 9.00am until 4.00pm. It is aimed at children 5 years and under. As long as the kids can walk they can join in the fun. They have jumping castles and a load of fun stuff all set up for the kids to enjoy. Plus they also have running races and teach the children skills such as hitting balls, kicking balls, catching and throwing. Tiny Tots is also the perfect venue for children's birthday parties. Cost: $10.00 for children 5 and under – for two hours of fun! Don't forget your socks.
P 4032 2844
A 164 Mayers St, Manunda
http://www.inflatablekingdom.com.au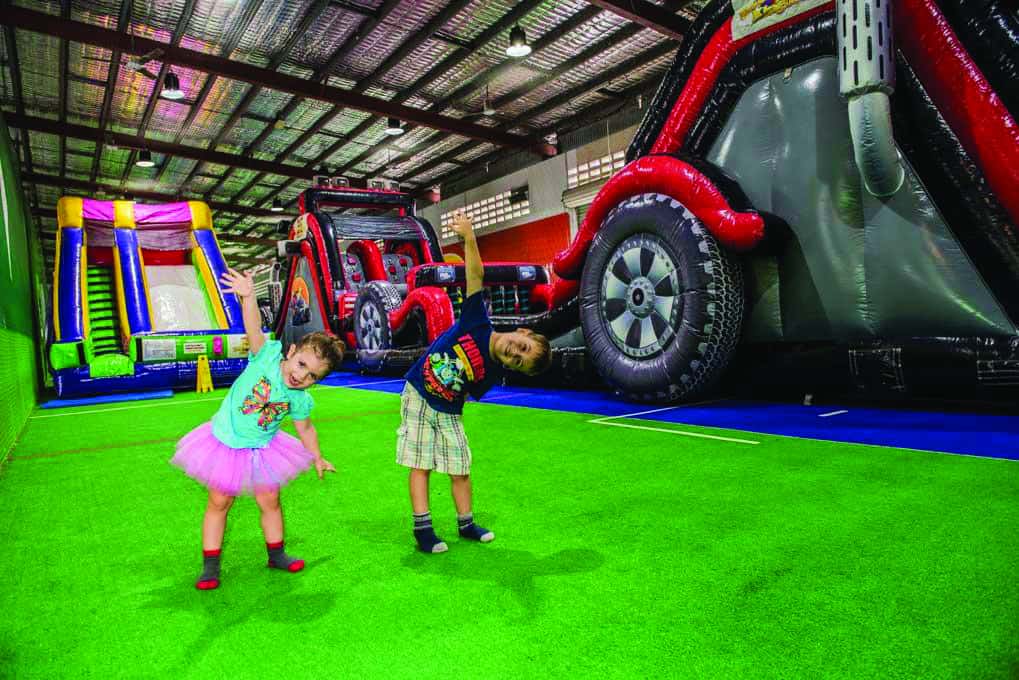 Kindermusic with Nicole
Children and Baby's Music and Movement Classes in Cairns. A good beginning never ends. Operating in Cairns since 1988, Nicole offers the full program of Kindermusik classes from Village for babies up to 20 months, Our Time for children aged 18 months to 3 years, Imagine That for 3 – 5 years and Kindermusik for the Young Child for 4 1/2 to 7 year olds – where children learn to read music and play the glockenspiel. Backed by researchers. Quality music classes are the only activity for children that stimulates every part of their brain, give your child a musical headstart with Nicole.
P 0418 772 258
f Kindermusik with Nicole
http://www.nicole.kindermusik.com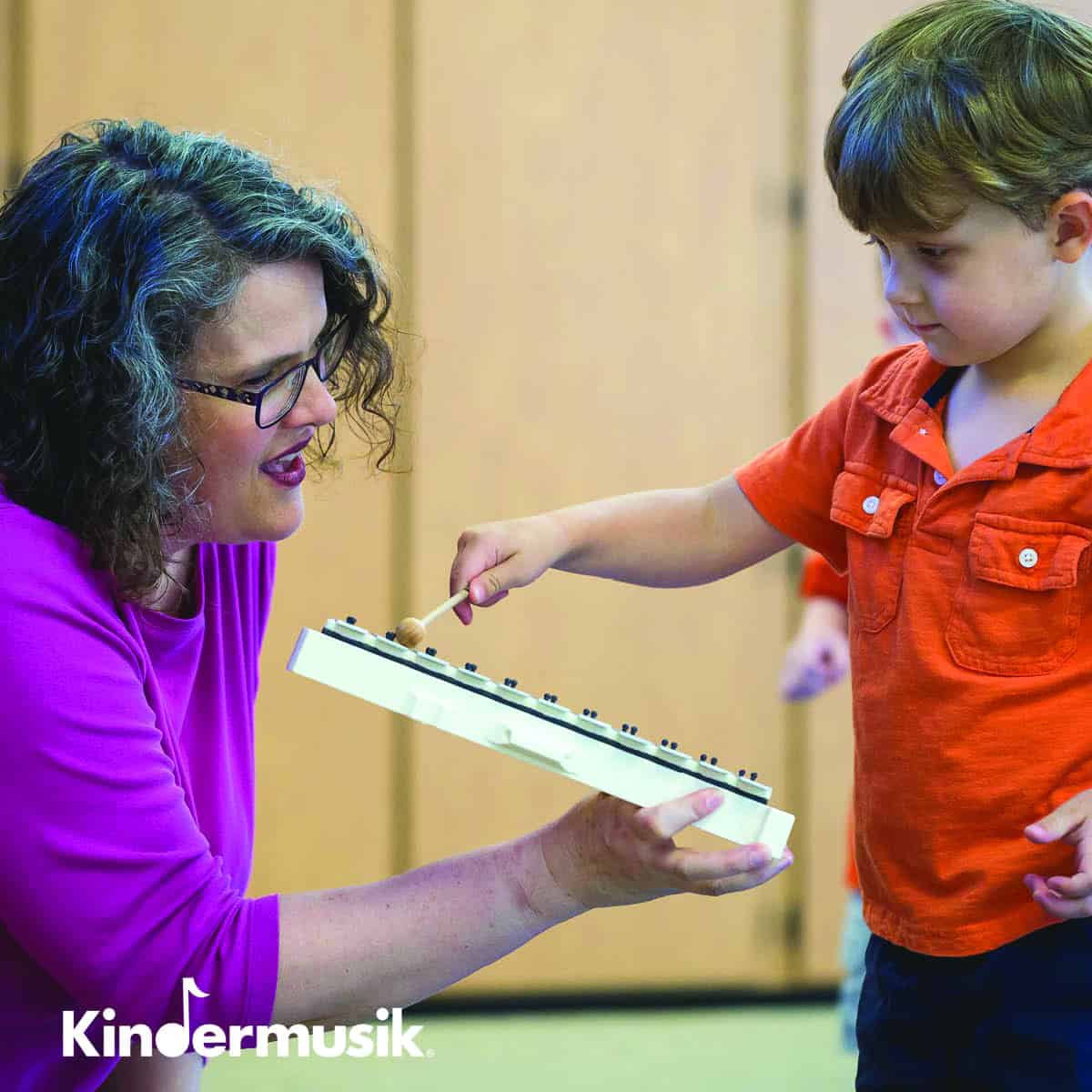 Cairns Children's Festival
The Cairns Children's Festival is an annual celebration for children aged 12 years and under. The festival will be held on 14 and 15 May in 2022 and aims to put our youngest creatives in the spotlight whilst also creating a safe and fun environment for families to explore, create and imagine. Events and activities are held across multiple locations including Cairns Performing Arts Centre, Tanks Arts Centre, Cairns Botanic Gardens and The Court House. Annually, the Cairns Children's Festival invites local artists to design installations and activities as well as opportunities for our youngest creatives to be part of the festival. Keep an eye on the Cultural Services Facebook page for opportunities and information about the Cairns Children's Festival as it is announced.
P 1300 855 835
F Cultural Services Cairns

The Benevolent Society's Early Years Centres
The Benevolent Society's Early Years Centres are a one-stop-shop where families come first. Providing free expert support and advice from conception, they want to help you give your child the best possible start in life. Services are offered free and include infant health checks, supported playgroups, infant massage classes, immunisation clinics, parenting programs, playgroups, toy library, family support services, community based midwifery services and a coordinated program approach to working with local early years services and allied health professionals.
P 4034 6800 / 1800 236 762
A Bentley Park, Gordonvale, Trinity Park
http://www.benevolent.org.au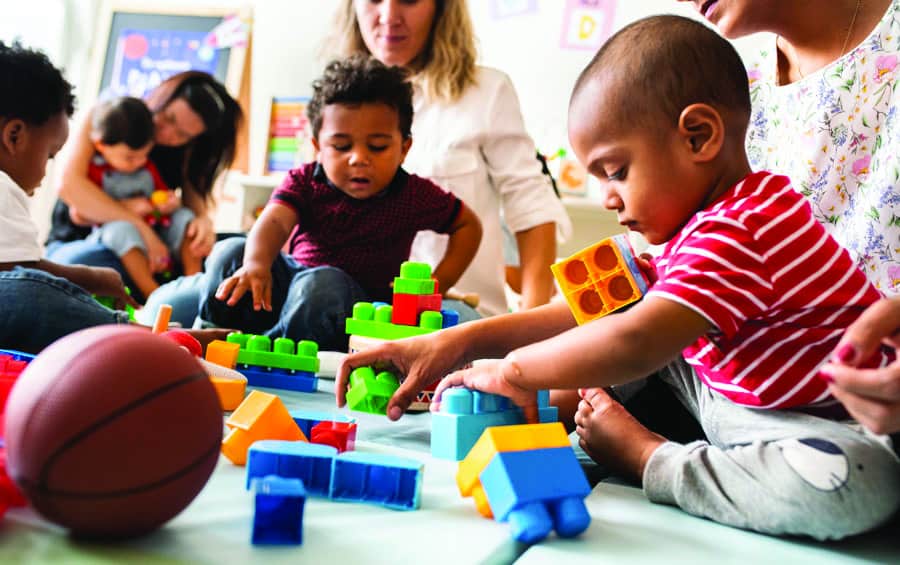 Gymbaroo
Neurodevelopment program for children 6 weeks to 8 years. Movement is the key to learning! Gymbaroo is an Australian designed and developed, research-based, early childhood and parenting education program that has helped over half a million Australian families in the past 35 years to give their children a great start to learning and life. It's the only parent-child program in the world that specialises in research-based, neuro-developmental, fun learning environments for babies to school-aged children and their parents. It is also the only program in the world that has integrated key developmental activities, essential for complete development in each age and stage of development, into a comprehensive and all-encompassing program. Classes are fun and engaging. Each week, join other local families and experience the wonderful socialisation, learning, and movement opportunities involved in their program.
P 0408 107 310
A 18 Charles St, Cairns
http://www.gymbaroo.com.au
Little Pearls Swim School
Little Pearls Swim School has passionate and caring instructors ready to guide your child through their swimming journey. Offering uniquely small class sizes, an award-winning program and a variety of classes for the little ones, it's about more than just swimming. Baby and Toddler – Lessons for ages 4 months to 3 ½ years. Learn to Swim (Independent) – Lessons for ages 3 ½ years to primary school children. Contact the Little Pearls Swim School team for information on pricing. Private lessons are also available.
P 4038 1241
A 1 Cumberland Avenue, Smithfield
littlepearlsswimschool.com.au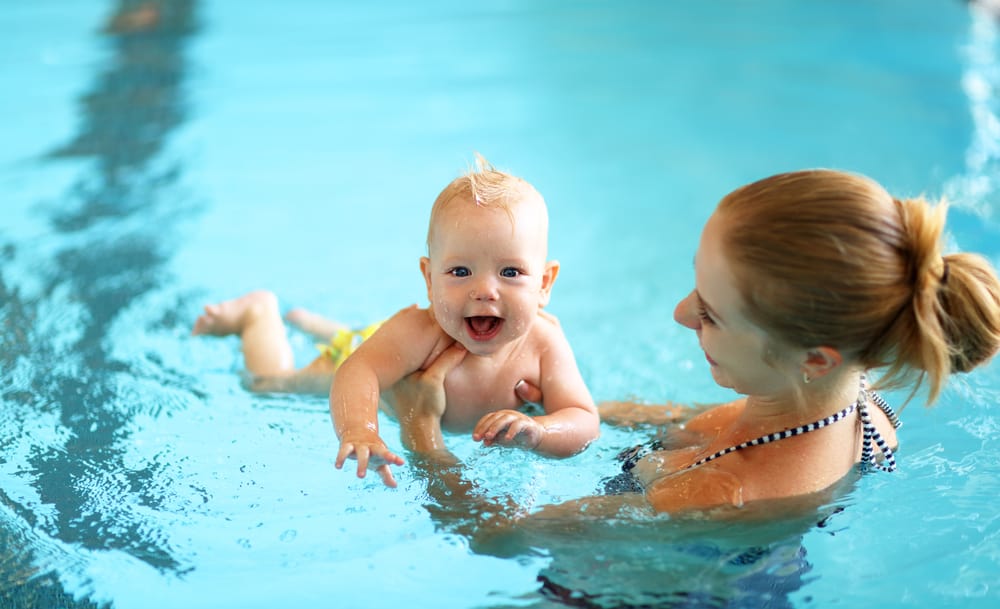 South Cairns Gymnastics
A range of gymnastics programs, beginning with Kindergym for children of 2+ years.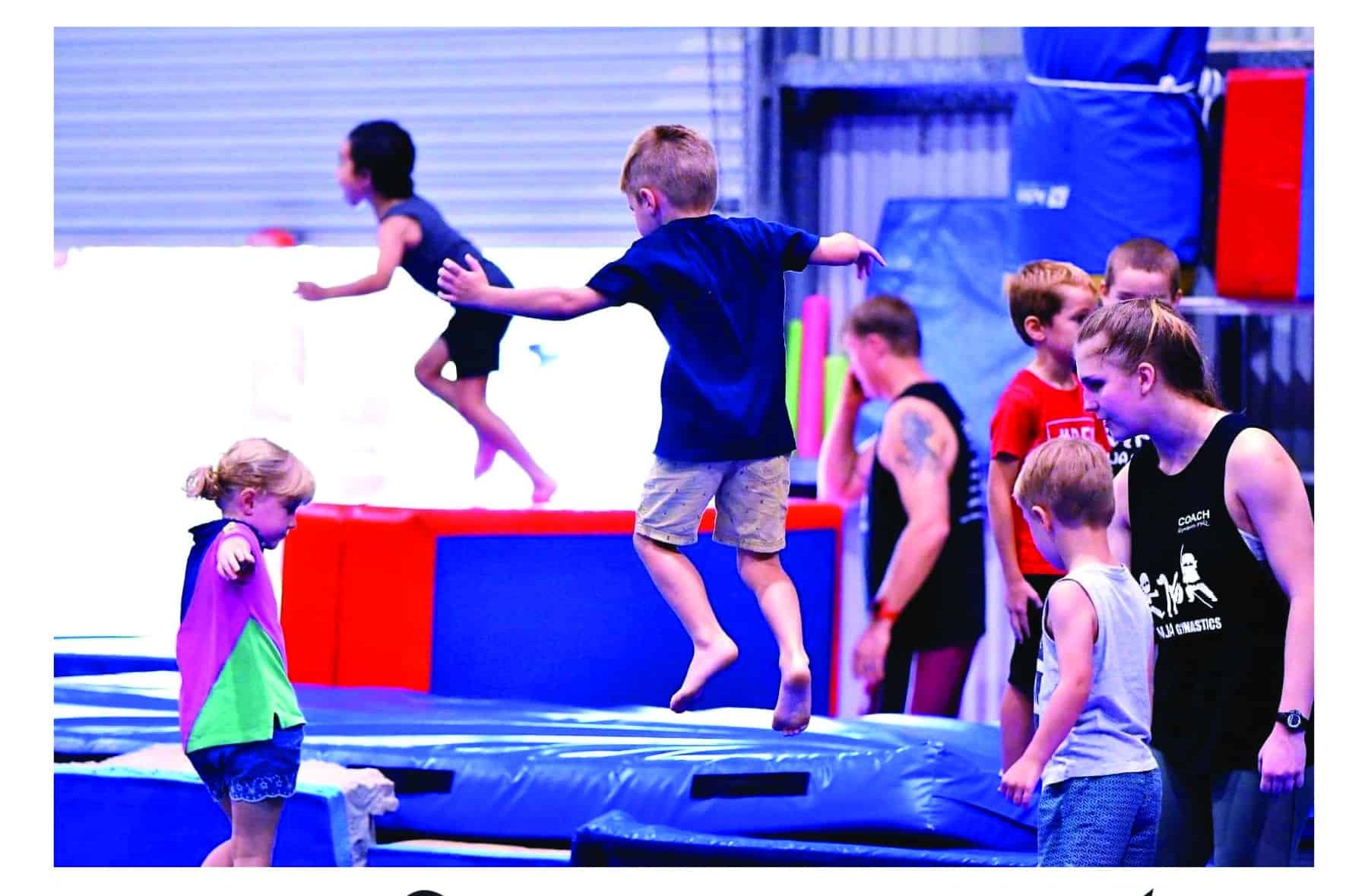 Empower Kids Yoga
Mediation, Mindfulness, Yoga, relaxation and Stories for children of 3 + years.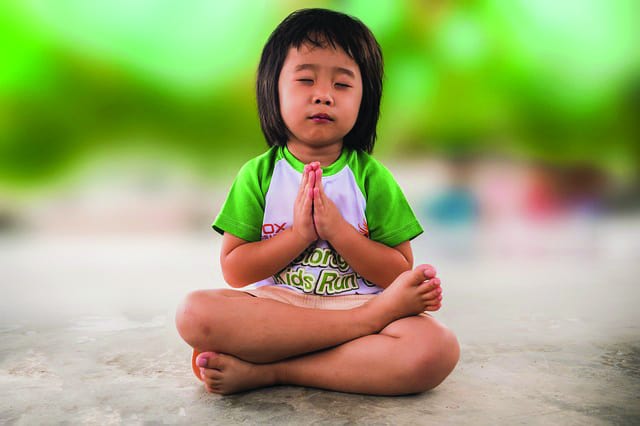 FNQ Dance Academy
Start your little one off with Placedance for 2 – 3 year olds, a social class focused on socialising as well as gross motor skills and coordination. Babies Ballet for 3 – 4 year olds and Kindy Ballet for 4 – 5 year old children both combine music, mime, movement dance basics and more, through themed weekly (and fun!) classes. The academy also offers Junior Boys Classes with a focus on young male dancers aged 3 – 6 years old.
P 4051 4888
A The City: 168 Draper St, Cairns
A The Grounds: 117 Toogood Rd, Woree
http://www.fnqdanceacademy.com.au
Cairns Libraries
As your baby grows up, it's important that they have a good learning foundation. Baby Rhyme Time is offered at all the Cairns Libraries for your convenience. During these 30-minute sessions, your baby will rhyme, clap, move and explore books with other children. This is a fun opportunity for your child to enhance their developmental skills and get that head start in life. It's also a great platform for you to get to know some like-minded parents. Other great programs you can find at your local Library include: Morning and Afternoon Storytime, Saturday Storytime, Sing a Song with First 5 Forever and Talk, Read, Sing and Play.
A Smithfield, Stratford, Cairns City, Manunda, Earlville, Gordonvale, and Babinda
http://www.cairns.qld.gov.au/ library
Playgroup QLD
Promoting learning through play, building parenting skills and connecting families to create strong and sustainable communities.
P 1800 171 882
http://www.playgroupqld.com.au
Miss Chelsea's Dance
The perfect introduction to dance with this boutique studio specialising only in preschool and early primary dancers.
P 0448 034 902
E info@misschelseasdance.com
misschelseasdance.com
Kindy Kidz PCYC
A parent involved movement education program designed for children 1 to 4 years. 
A 91 MacNamara St, Manunda
P 4053 1532
E cairns@pcyc.org.au
http://www.pcyc.org.au
Swimskills
Helping children learn how to swim from as early as 4 months with their Tiny Tots and Hot Tots programs. 
A Cnr Bicentennial Road and Fishburn St, Bentley Park
P 4045 2782
E admin@swimskills.com.au
http://www.swimskills.com.au
Ready Steady Go Kids
Multi-sports for 2.5 – 6 year olds. Your toddler will be introduced to a variety of sports in a structured, safe, inclusive and non-competitive environment. 
P 1300 766 892
readysteadygokids.com.au
Nurtured Fitness
Pregnancy and postnatal fitness experts – offering Bubs and Mum and Mum n Tots Fitness classes for you and your little one. 
A 240 Hartley St, Cairns
E info@nurturedfitness.com
nurturedfitness.com.au
Aqua Child Mobile Swim School
Nurturing, encouraging and building confidence in every child's learn to swim journey – in the comfort and privacy of your own pool. 
P 0457 447 931
http://www.aquachild.com.au
Timezone Cairns
Arcade fun for the whole family. They also offer birthday parties.
A 109-115 Abbott Street Cairns, QLD, 4870
P (07) 3050 0829
Timezone Cairns
Hartley's Crocodile Adventures
Hartley's Crocodile Adventures offers great family fun activities and wildlife experiences for everyone to enjoy. They are open from 8.30am to 5.00pm daily. Children Under 3 are FREE. 
A Captain Cook Hwy, Wangetti
P 4055 3576
http://www.crocodileadventures.com
Focus On Movement
Pregnancy massage, infant massage, baby swimming and swimming and water safety classes. 
A 51 Lyndel Dr, Woree
P 0439 775 003
focusonmovement.com.au
Wildlife Habitat
This award-winning and advanced eco-certified wildlife sanctuary allow guests to interact with Australian animals in their recreated natural environments. Explore five spacious unique environments, Wetlands, Rainforest, Savannah, Nocturnal and Woodlands, and meet with the species that call these animals home. Children Under 4 are FREE. 
A Port Douglas Road
P 4099 3235
wildlifehabitat.com.au
Cairns Aquarium
Your little ones will love looking at learning about the Wet Tropics Rainforest and the Great Barrier Reef. and the animals that call them home. Infants 2 and under FREE. You can also invest in an annual pass and pop in any time they are open. 
A 5 Florence St, Cairns City
P 4044 7300
http://www.cairnsaquarium.com.au
Bring Your Baby – Event Cinemas
Come, relax and catch a movie at the Bring Your Baby sessions at Event Cinemas. 
A Cairns, Stockland, Smithfield
P 4057 0020
http://www.eventcinemas.com.au
CaPTA Group Annual Pass for Locals 
The CaPTA Group Annual Pass allows you to have  12 months unlimited admission to the beautiful Australian Butterfly Sanctuary, Cairns Zoom and Wildlife Dome, Rainforestation Nature Park and Wildlife Habitat Port Douglas. Locals get 20% off. Cost: $260.00 for a family, $104.00 for an Adult, $52.00 for a child. Visit the website for terms and conditions. Covid-19 restrictions apply.
Sugarworld Adventure Park and Mini Golf
Sugarworld Adventure Park is a splashing good time for everyone involved. Offering a range of entertaining activities for the whole family to enjoy!
A Hambledon Dr, Edmonton
P 4055 5477
sugarworldwaterpark.com.au
I-Play
Family arcade / entertainment centre located in Cairns Central.  
A Cairns Central
P 4243 3209
http://www.iplayaustralia.com.au
Muddies
Located in the heart of Cairns' largest playground and waterpark, Muddy's Cafe is the ultimate venue for a relaxed meal, fresh juice, or great coffee! 
A 174 Esplanade
P 4051 0388
http://www.muddyscafe.com
Turning Pointe Dance Studios
Turning Pointe Dance Studios offers specialised classes for children aged 2 – 5 years old including Mummy and Me, Toddler Dance, Kinder Dance and Prep Dance classes.
A 240 Hartley St, Bungalow
P 4031 3390
http://www.turningpointe.com.au
Tobruk Memorial Pool 
Bring your bub down to Tobruk Memorial Pool for their weekly Aqua Playgroup. These sessions run for a half an hour every Wednesday and Thursday from 10am. 
A 370 Sheridan Street, North Cairns
P 4051 2604
tobrukmemorialpool.com.au
Impressionable Kids
Creating detailed, high quality hand and feet sculptures.They also specialise in Name Frames, Birth Collages and Keepsake Jewellery.
P 1300 885 868
impressionablekids.com.au
Gemstone Natural Therapies
Gemstone Natural Therapies specialises in Pregnancy Massage and Emmett Therapy for Mums and Babies.
P 0417 285 303
E info@gemstonetherapies.com.au
http://www.gemstonetherapies.com.au