Her career – no limits to
what she can achieve
International Research provides strong evidence that girls-only education leads to higher academic achievement, higher confidence levels, greater participation in STEM subjects and enhanced career aspirations. Our students feel empowered to defy gender stereotypes and study STEM subjects.
At St Monica's College, enrolments in STEM subjects in Years 11 and 12 defy the national declining trend. We have two classes of Mathematical Methods in both Years 11 and 12 and a class of Specialist Mathematics in each year level. Our college is participating in Cairns Catholic Education's Project Alpha, where students from Catholic schools in the Diocese are being taught online by our Specialist Mathematics teacher. Science enrolments remain strong with two classes of Chemistry and Biology in both Years 11 and 12, and one class in each year level of both Physics and Psychology. In total, 219 students currently study a science subject in Years 11 and 12.
The Growing up in Australia Report (2018) stated participation in science subjects is higher in students who expect to complete a university degree. An education at St Monica's College provides the foundation for strong study habits and future career success.
Her academic success – higher confidence and better outcomes
In 2021 our students received excellent academic results in all subjects including:
30% of our ATAR eligible students received an ATAR between 90 – 99.95
3 students were awarded the Top of State for subject
3 students came Second in State for subject
3 students received 100% in their External Exam Result
9 students received a QCAA Academic Award for receiving A's in 6 Subjects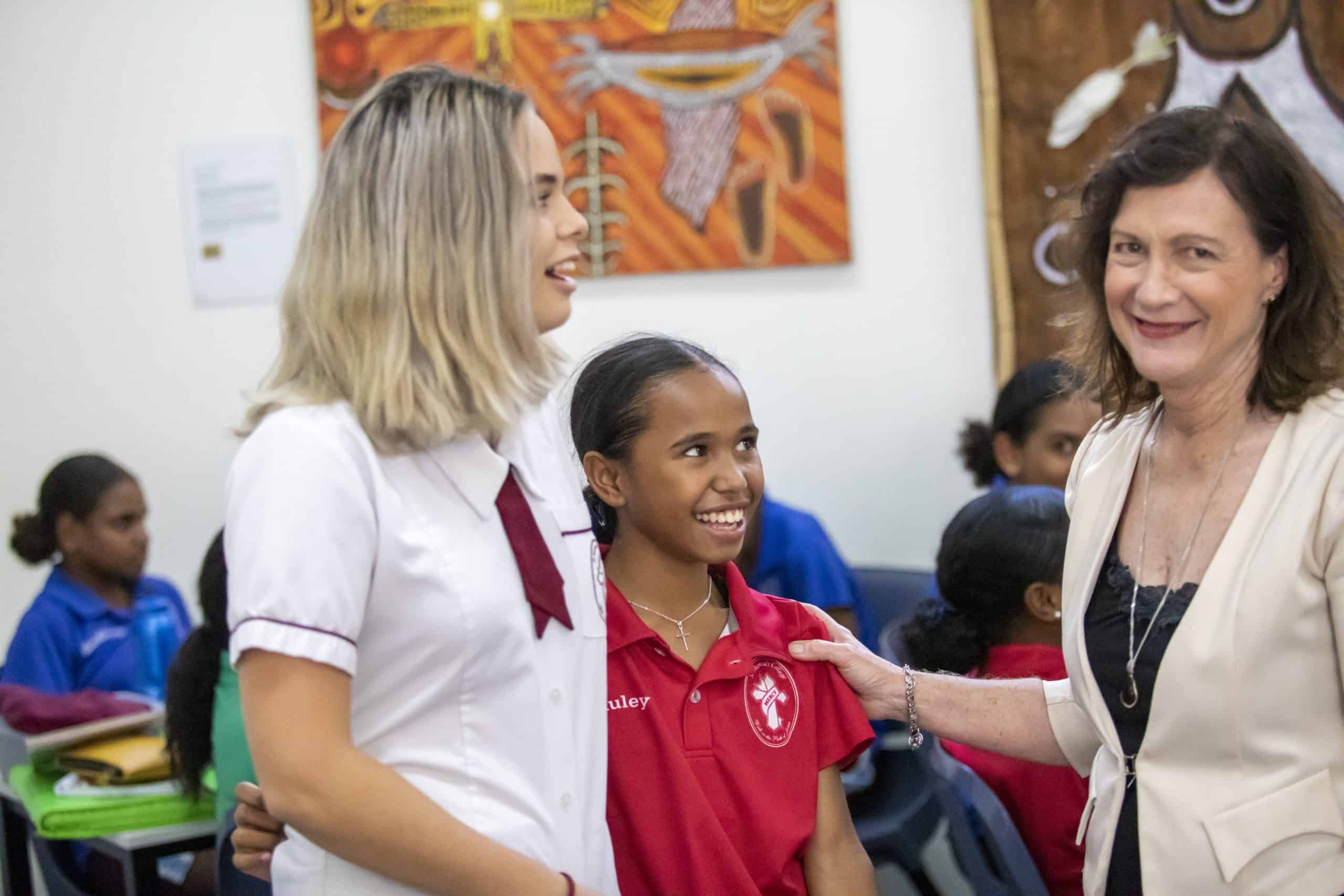 Her sporting success – higher participation in sport and physical activity
Our students willingly participate in sport and physical activity as they are less conscious of their body image. Gender stereotyping is not reinforced as all girls enjoy a wide range of activities and sports which enhances physical and mental health. This year, our college was highly successful in the regional Cairns Inter-school Secondary Sporting Activities (CISSA) competition with our teams winning five out of the six finals. St Monica's College and St Augustine's College won the overall champion school.
To see what St Monica's can offer your daughter please join us at our Open Day on Thursday 4 August from 4pm to 6pm where you will meet current students and our wonderful staff. There will be many exhibits and stalls set up to showcase each faculties' specialities, including music and dance performances by students, Art displays and much more.